Blending & Storage Silos 693
Details
Location
Vassiliko, Limassol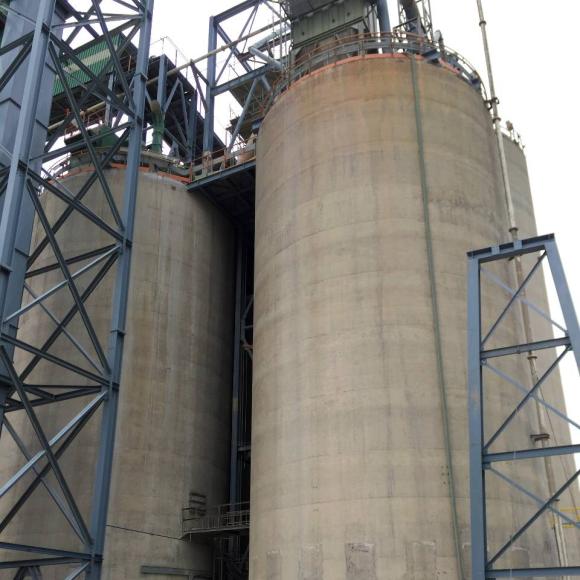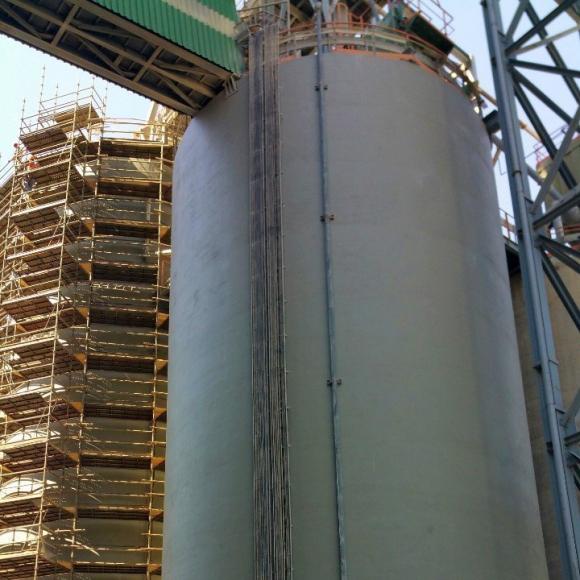 Details
Structural upgrade of 2 blending silos and 2 storage silos. Each blending silo is 22m height, with a volume of 1,905m3 ,while each storage silo is 29,5m height, with a volume of 2,555m3.
Each silo consists of a circular, 10m diameter, reinforced concrete shear wall 25cm thick, while storage silos have also RC column-beam frames internally.
The upgrade was achieved with the use of R.C. gunite and FRP techniques.
Status
Under Construction